"WE ARE GATHERERS AND CONNECTORS"
At the Darling we are treasure hunters who get inspired by everyday life, people, stories and moments. We collect, curate, produce and design all kinds of treasures, and even more important, treasurable moments. With the Darling we want to spread a little kindness and create a Darling lifestyle that reminds people to see beauty and joy in the little things that (we think) count most in life. 
It all started in 2009, when our Darling founder Nadine van der Zee had a wild night at a bar in Amsterdam. She was at the right place at the right time when she was joking around with somebody about starting her own shop. The man she spoke to wrote down an address of an old monumental building in the middle of the Nine Streets on a beer coaster. The next morning a hungover Nadine already forgot about the night before and was surprised to find that specific beer coaster in her back pocket. It turned out to be the golden tip. It was the perfect place to realize her dreams and this is how The Darling was born.  
During this great journey The Darling has grown into a creative platform with two beautiful stores, a webshop, multiple selling points, pop-up events and a Creative Studio. All with that authentic and intimate Darling living room vibe.  
Our stores are characterized by their cozy living room ambience with a nostalgic touch. Where you can carelessly wander through our gathered treasures in a Darling way.  Both stores are based in monumental buildings in the heart of Amsterdam. The Darling collection is a result of our beloved treasure hunts, it is an eclectic mix of unique yet affordable items in different categories. We gather and create clothes, furniture, jewellery, home-deco and accessories; both vintage and new. Although not all items are produced by ourselves, each item is provided with our Darling logo to make clear it's one of the treasures that complete our Darling collection. 
"WANDER THROUGH OUR TREASURES"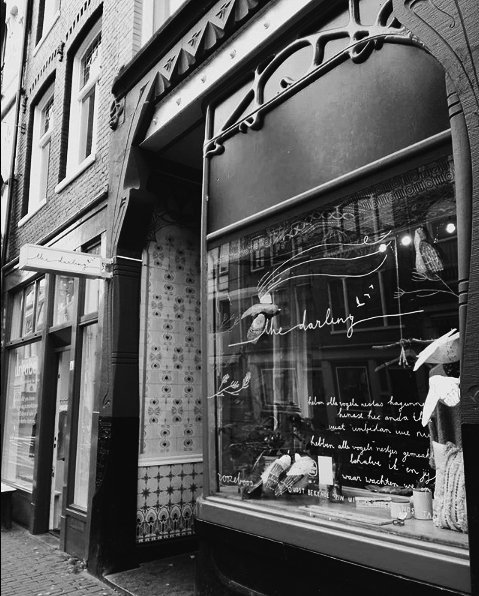 DARLING SHOP + ATELIER HAARLEMMERDIJK
Haarlemmerdijk 43
1013 KB Amsterdam
Mon 12:00 – 18:00
Tue 11:00 – 18:00
Wed 11:00 – 18:00
Thu 11:00 – 18:00
Fri 11:00 – 18:00
Sat 11:00 – 18:00
Sun 12:00 – 18:00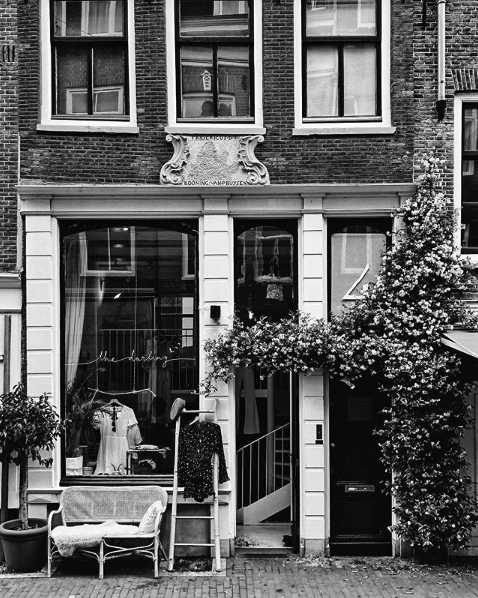 DARLING SHOP NEGEN STRAATJES
Runstraat 4
1016 GK Amsterdam
Mon 12:00 – 18:00
Tue 11:00 – 18:00
Wed 11:00 – 18:00
Thu 11:00 – 18:00
Fri 11:00 – 18:00
Sat 11:00 – 18:00
Sun 12:00 – 18:00